Mobile Bike Repairs in Oxfordshire
We offer a service as an extension of our workshop: a professional and convenient mobile bicycle repair service where we come to your workplace or chosen location to get bikes and staff moving smoothly together.
Our skilled mechanics offer repairs on all types of bikes (including eBikes), and we arrive with a fully equipped custom-built weather-proof bike workshop, so everything can be carried out on your site.
For those who cycle regularly, you can get your bike fine-tuned or serviced; For those more lapsed cyclists, dig that bike out from the back of the shed, bring it to us and we will give it the attention it needs to be ridden with confidence once again. 
We work with Universities, Schools, employers, Thames Valley Police, charities, local community groups and local villages, just contact us to find out how we can benefit your organisation.
For those looking for a mobile bike repair service to come to their home, just call us we can offer a collection and delivery service and your bike will be serviced in our workshop. 
We are always happy to bring bikes to enable novices to have a go; in addition to our mobile repair service, we can also bring a variety of bicycles and child transportation options with us, which we can assist people to have a go and find the best way to allow them to commute painlessly. 
In summary: a staff benefit delivered by us; an employee benefit initiated by you; and a healthier workforce and improved work satisfaction for all.
For more information or to book the service please contact us.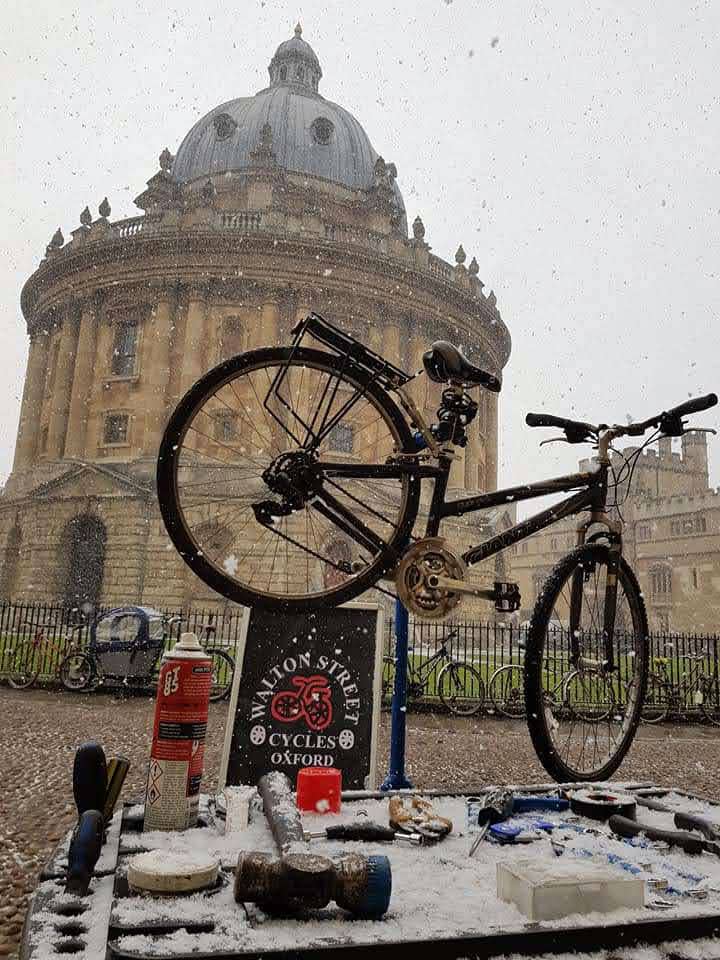 Other Services
As well as sales and repairs, we offer a range of other services for cyclists around Oxford.
New Bike Delivery

We deliver new bikes across Oxfordshire.

Repair Collection

We collect and deliver bikes for repair.

Bike Lock Cutting

Broken lock removal in Oxford city centre.