Broken Lock Removal Service
If your key has broken in your bike lock or you have lost your key, we can help.
We offer a mobile lock removal service, wherever your bike is locked, within Oxford city centre. It is an extension of our workshop services.
What we offer:
We will meet you at your bike at a pre-arranged date and time.
If you need a replacement lock, we can bring one with us.
The mechanic will use our tools to cut the lock, this will render the lock unusable.
What we require:
Before any lock is removed, we need confirmation it is your bike.
You will need to be present when the lock is removed.
We will need to see photographic ID.
Proof of address.
Proof that the bike is yours.
How do I make arrangements?
Lock cuttings can be arranged in-store, by phone, or by email.
What is the cost of the service?
Service cost is £30. This covers the cost of the tools, perishable parts, and the mechanics time.
Where is the service available?
We can visit your location anywhere inside the ring road, we can go further afield but fuel charges will apply. Contact us for details.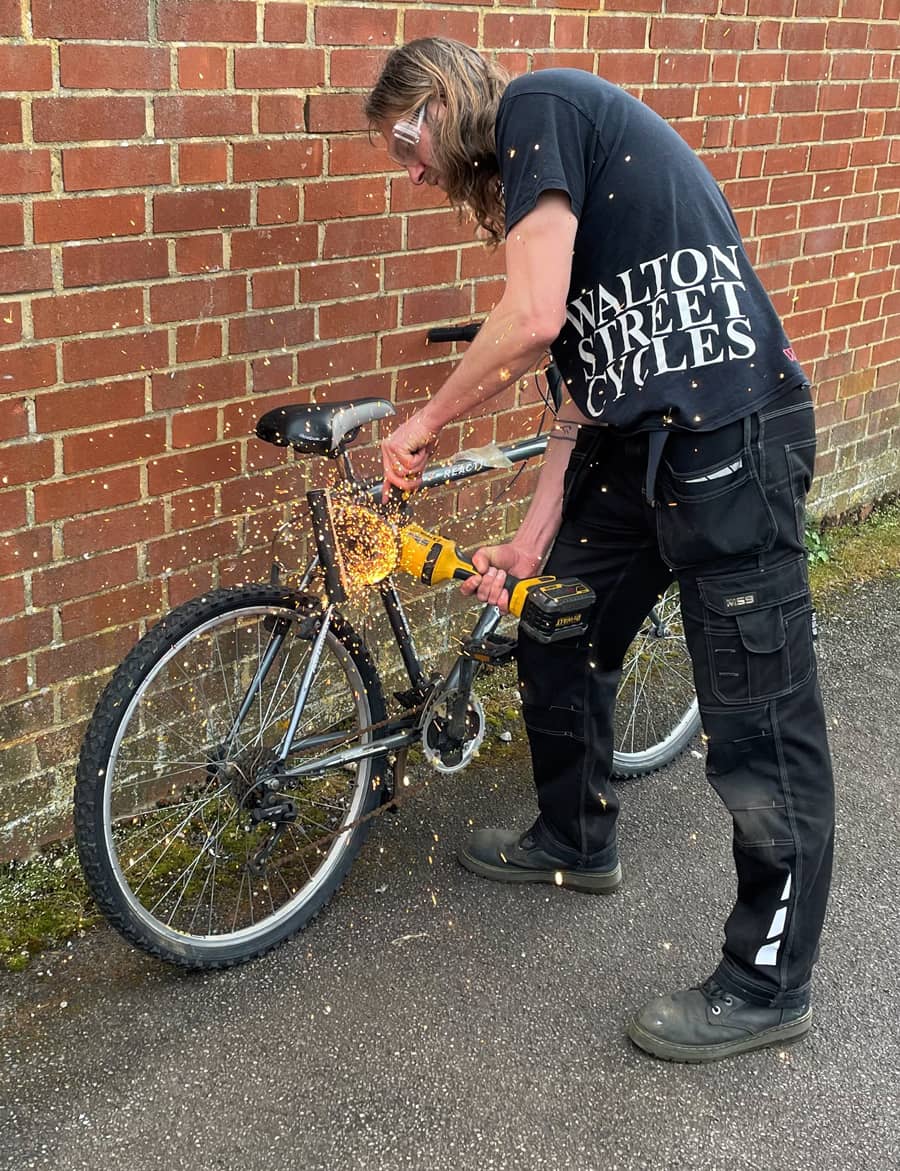 Other Services
As well as sales and repairs, we offer a range of other services for cyclists around Oxford.
New Bike Delivery

We deliver new bikes across Oxfordshire.

Repair Collection

We collect and deliver bikes for repair.

Bike Lock Cutting

Broken lock removal in Oxford city centre.