Christmas Gifts for Cyclists
It's the time to get merry and eat too much, watch Christmas TV and exchange presents.
But are we not all suffering from stuff overload, would we not all prefer something more practical in our stocking? Well, why not ask Santa For something from your local bike shop?
Down at Walton Street cycles our bicycle elves have not only been fixing bicycles they have been stocking the shelves with goodies galore in anticipation of your visit. Would your loved ones like a new lock, lights or luggage to brighten up their bicycle? Or why not leave the decision up to them and invest in a Walton Street Cycles Gift Voucher instead.
We don't just cater for the big presents we have stocking fillers too. But why not show your ultimate love and give the gift of personal unlimited self-propelled travel, yes go all out and why not buy them a new bicycle? Recreate that childhood joy that only a Christmas bike can bring.
Or if you have been a good boy or a girl why not ask Santa for something from Walton Street Cycles yourself, he loves delivering gift vouchers they really save his back but he loves a challenge too and can always squeeze himself and a full sized bicycle down the chimney.
So come down and share in our Christmas cheer, Peruse the shelves, ask about gift vouchers or just mull around, We are open right up until midday Christmas Eve
So don't delay make your local bike shop visit today.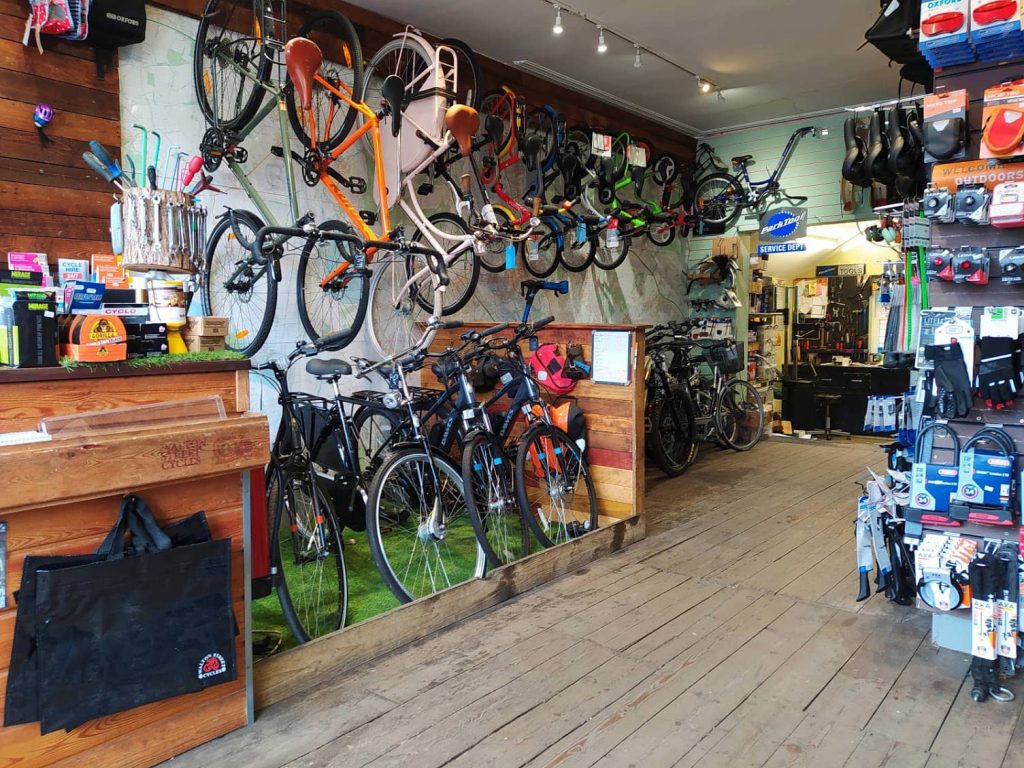 Walton Street Cycles Gift Voucher
Other Services
As well as sales and repairs, we offer a range of other services for cyclists around Oxford.
New Bike Delivery

We deliver new bikes across Oxfordshire.

Repair Collection

We collect and deliver bikes for repair.

Bike Lock Cutting

Broken lock removal in Oxford city centre.